Do you struggle with losing weight?
Have you put on some serious weight and have belly fat that you can't seem to get rid of?
Are you tired of feeling like you are low on energy?
Have you tried diets that are hard to stick to, are unrealistic, or don't fit into your daily routine?
Are you in your 40's and have a hard time finding time to make a change?
On day 1 I weighed about 238 pounds.
After one month on the Fit Father Project FF30X weight loss program my weight dropped a significant amount.
I didn't do a crazy fad diet, eat unrealistic meals, or damage my body with a crazy workout routine.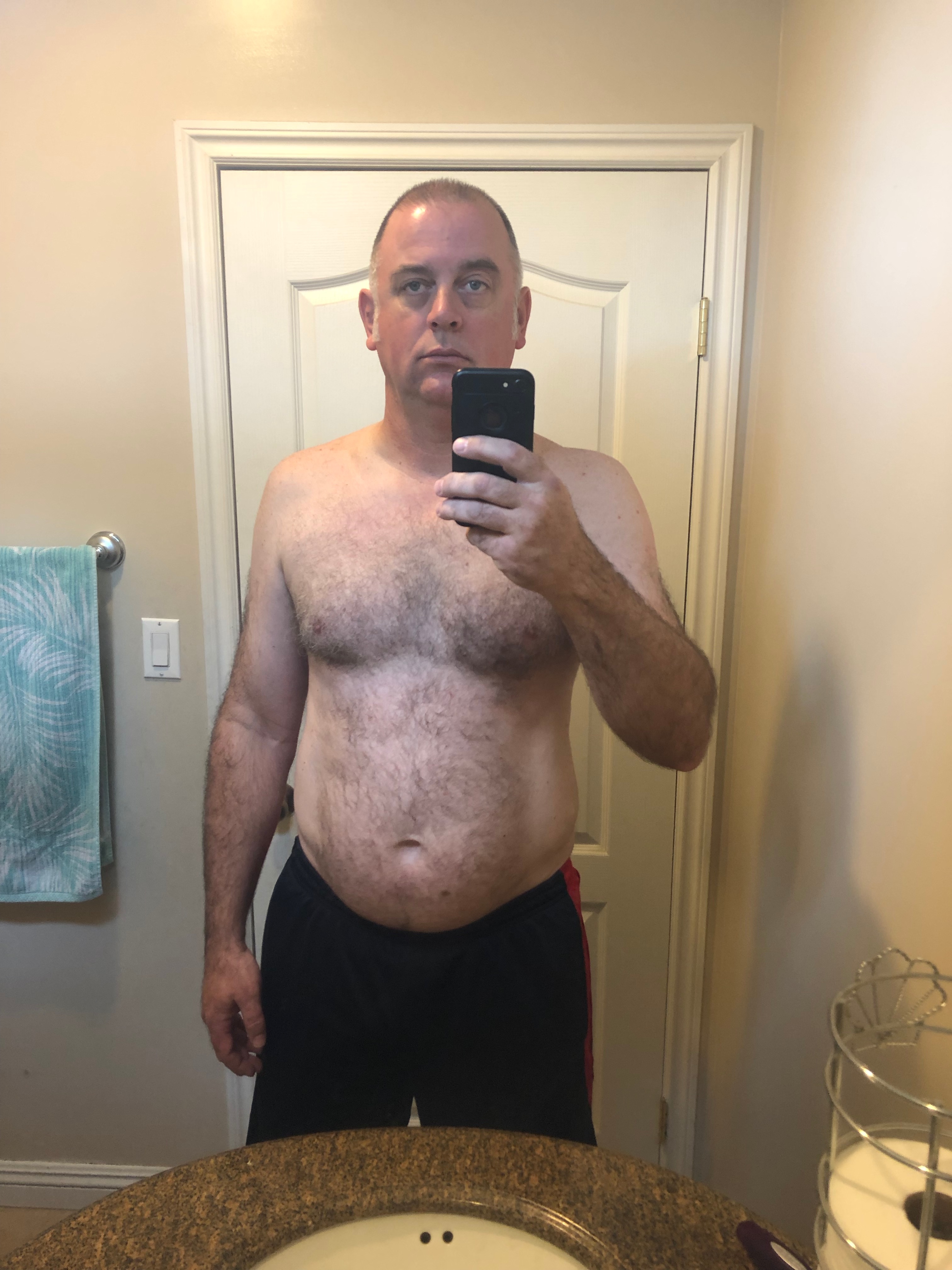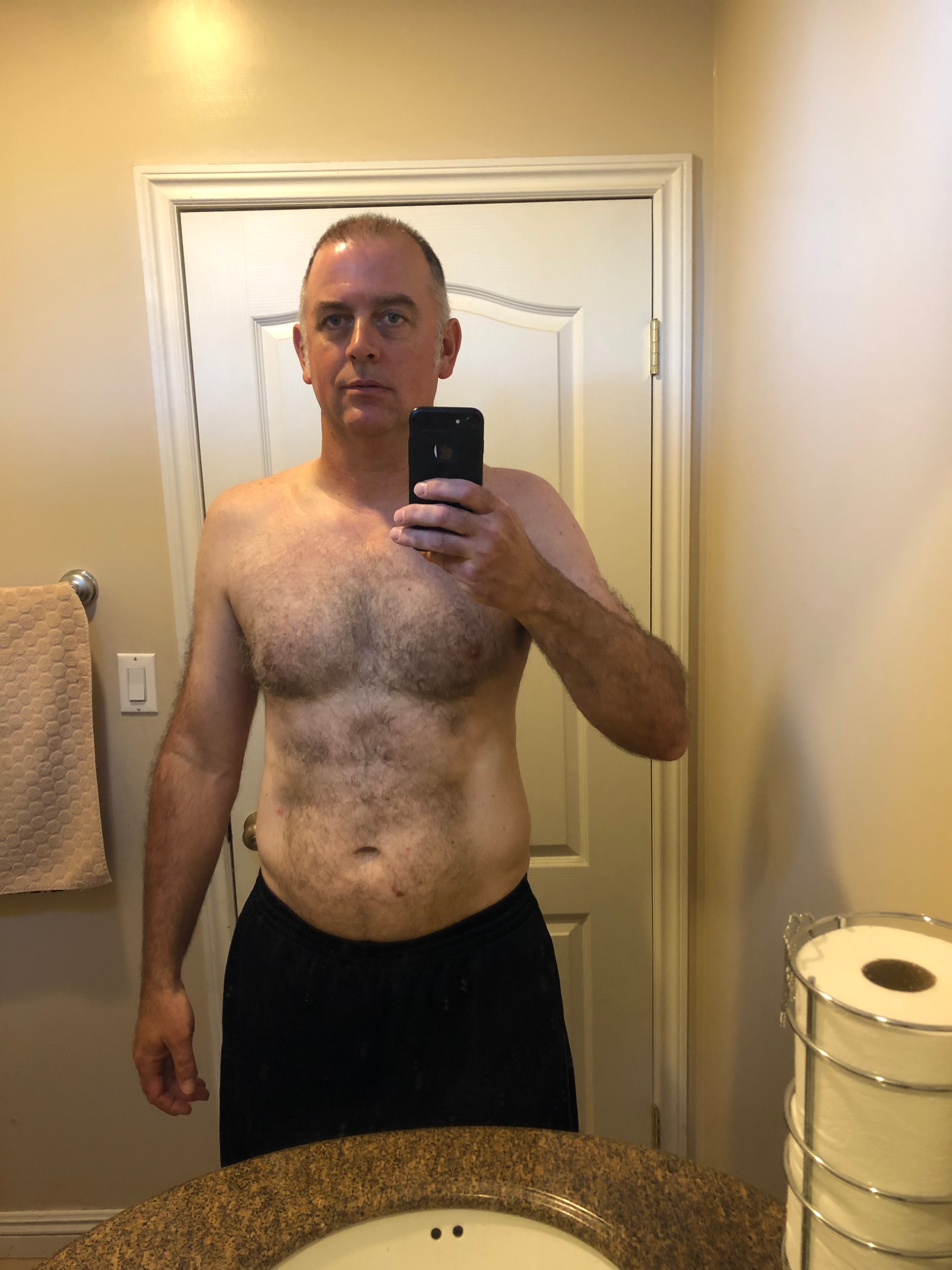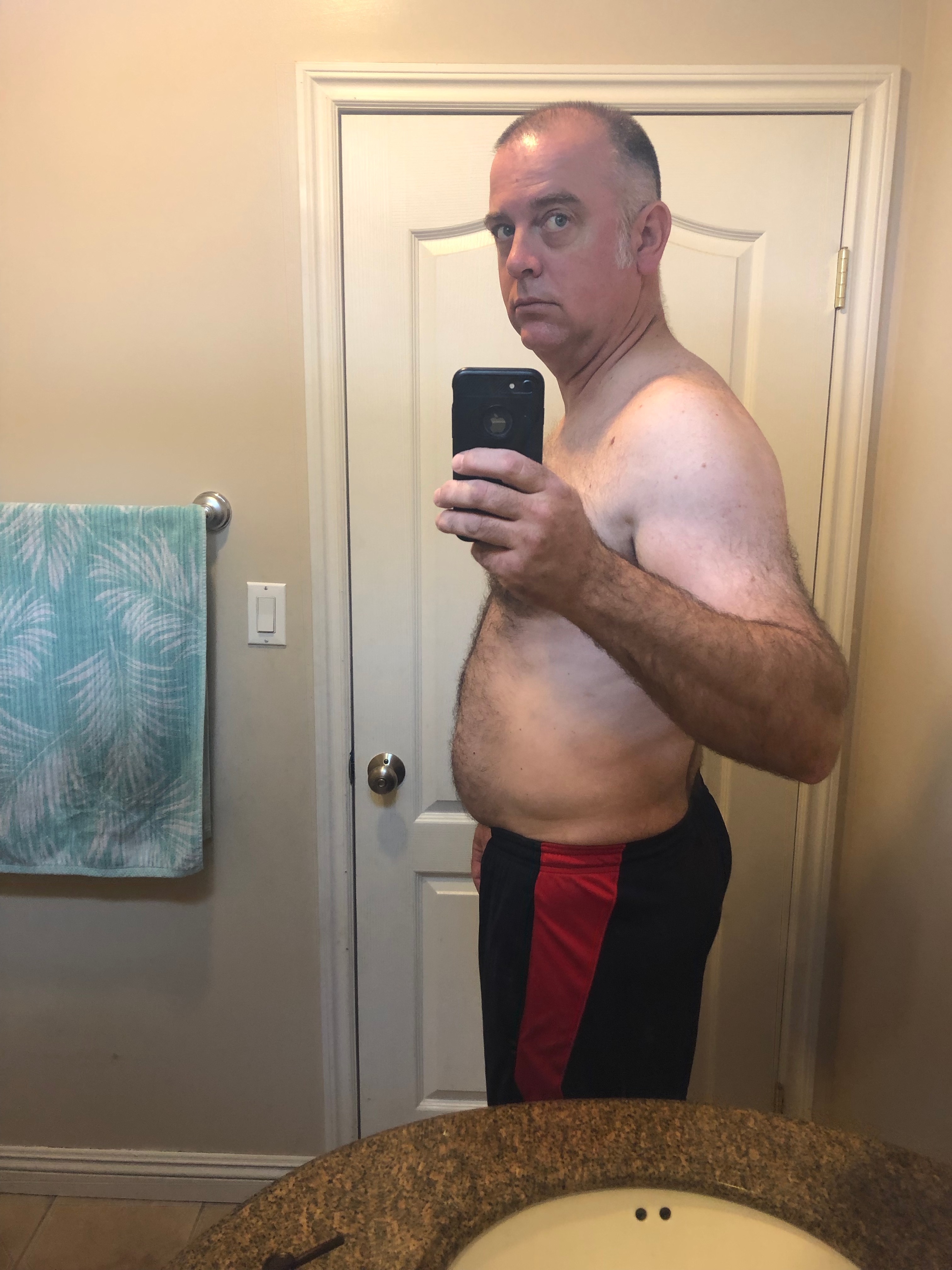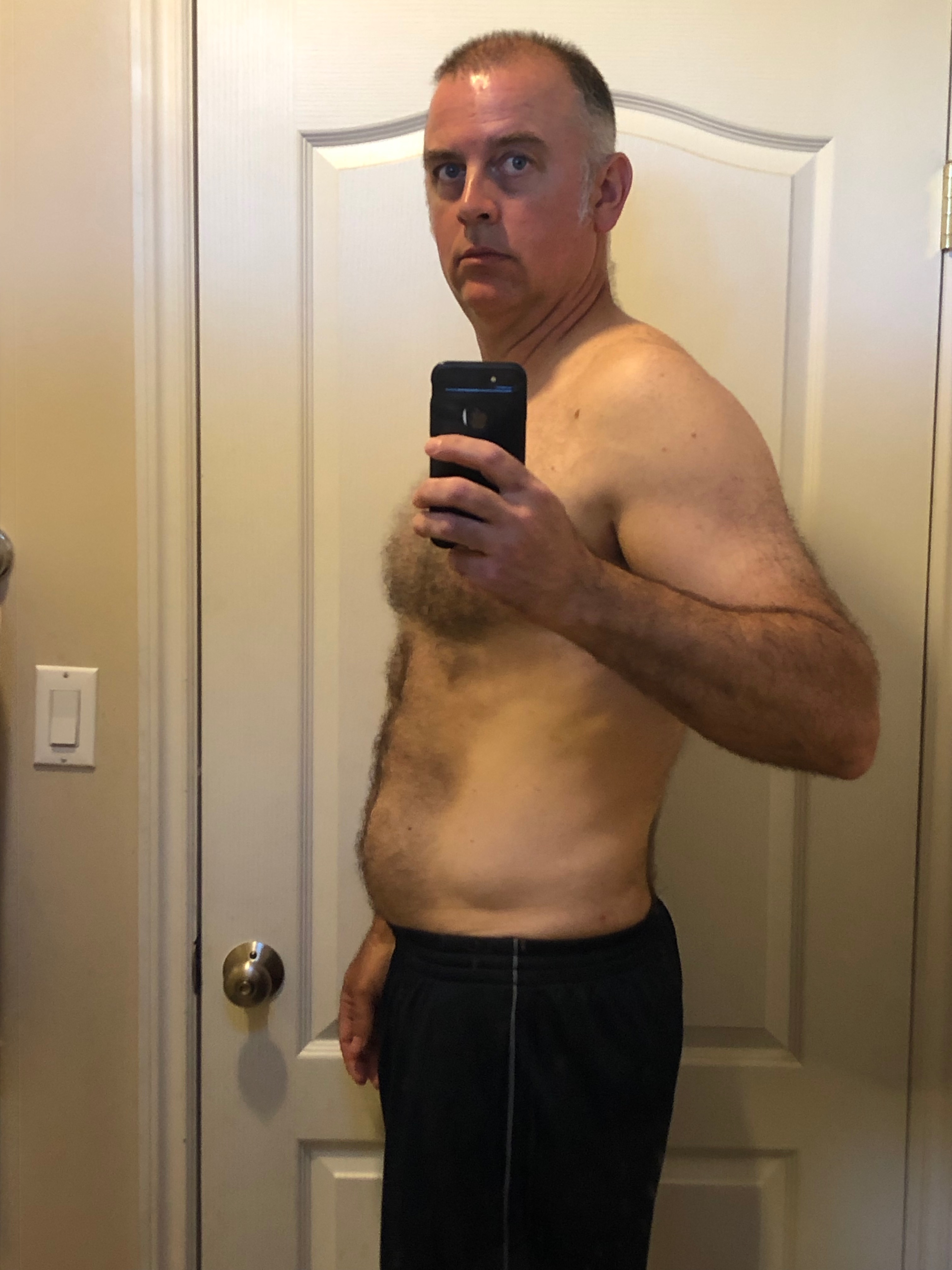 In this article I cover the exact method I used to lose my unwanted weight.
I spent 31 days on the Fit Father Project FF30X program.
What is The Fit Father Program FF30X?
It is a health and weight loss program designed specifically for busy fathers over 40 by Dr. Anthony Balduzzi.
It's for busy dads who want to get rid of their excess belly fat while toning up and building muscle and setting up a healthy future.
It's a meal and workout plan, plus some useful bonuses, designed exclusively for dad's in their 40's and older to maximize losing weight and getting back in shape.
It's simple sensible meals and easy to follow workouts that get results.
I cover in detail what's inside the program.
Read on and hopefully my FF30X review will help you determine if the program is a good fit for you.
I did it during the whole month.
On day 1, I weighed 237.6 pounds and on day 31, I weighed 217 pounds.
I lost 20 pounds.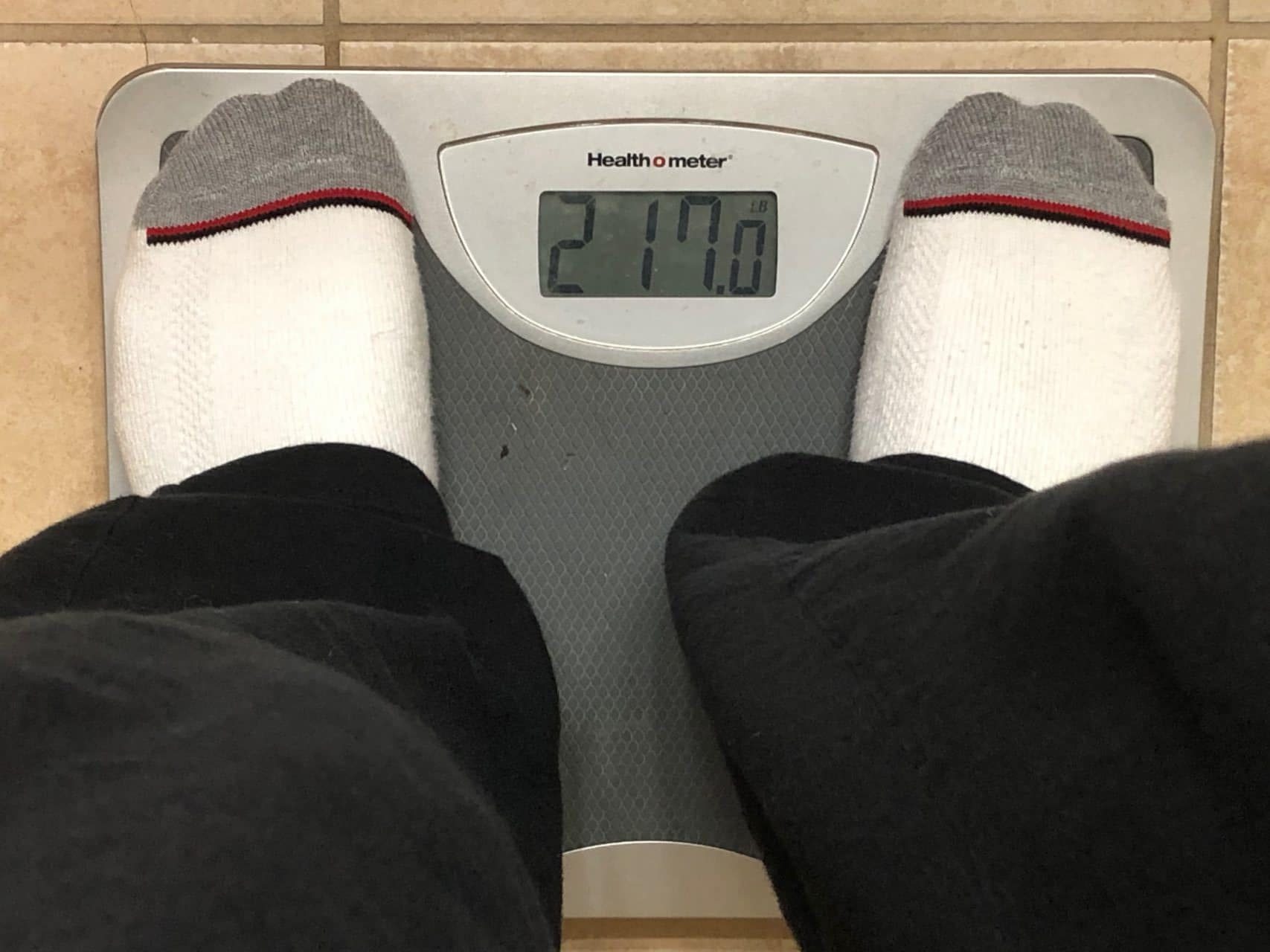 What is so special about the Fit Father Project FF30X?
This was the first time I've ever been on a diet.
I don't mean to be so positive about the workout and meal plan, but it worked.
The Facebook group also helped me stay focused and the Customer Happiness Specialist kept me motivated.
There was an accountability factor and action plan worked.
I created healthy habits that fit into my busy schedule.
My Fit Father Project FF30X Review Of The Meal Plan
Every breakfast I had a shake.
I started with shake #1 which was good.
But after changing to shake #2, I was in heaven.
Shake #2 was great.
It was a fat burner shake but I loved the taste.
For lunch, I would do one of the two types of Manwiches.
They were pretty good but I got a little bored with the same thing for lunch, plus I'm lazy making my food the night before.
That's why I would do the Meals On The Go choices.
It was easy and it gave me different lunches to try.
I really did get On The Go Meals from Subway, Chipotle, McDonalds, and Taco Bell.
My day to day Fit Father Project FF30X Review inputs are 100% accurate.
My afternoon snack only changed a little.
I started with cashews and turkey jerky.
I ended with turkey jerky and organic Fuji apples.
I bought and tried the Quest double chocolate bar one day for my snack.
It's recommended in the meal plan.
It was horrible.
I ate 1 1/2 bars and that was it.
I read reviews on Amazon.
I think they changed their recipe and use sucralose  because they are just awful.
I recommend trying a sample of different flavors first, maybe only the double chocolate tasted bad.
I only tried the double chocolate flavor.
My water drinking.
I drank water throughout the day.
I mixed it with a teaspoon of organic apple cider vinegar and some squeezed lemon juice.
You don't have to do organic apple cider vinegar and lemon juice but that's how I like it.
I put it in the refrigerator the night before.
The water wasn't a big deal to me.
THE FIT FATHER PROJECT FF30X
I drank it before starting the program.
The water kept me flushed and I totally got off Starbuck's coffee every morning.
My dinners were pretty similar each night.
I ate mainly chicken, salmon, and tuna.
I ate brown rice.
I also would eat the frozen vegetables from Trader Joe's.
I'm sure fresh vegetables would be better, but I'm lazy and the frozen ones are easy to prepare.
I ate the organic mixed medley, the green medley, and the asparagus.
The asparagus was my favorite.
I kept it easy during the week and would eat something different on the weekends.
I should mention the meal plan has lots of easy to make recipes for breakfast, lunch, and dinner.
There are lots of savory recipes available in the meal plan consisting of healthy foods.
I didn't make any of them besides the shakes and the Manwiches.
I wish I had because the recipes looked delicious.
I bought all of my food at Trader Joe's, Target, and Costco.
The Fit Father Project FF30X Meal Plan works for all schedules.
One advantage with the meal plan is that it's very flexible and can accommodate anyone's schedule.
It offers 4 core meal plans that works with all types of schedules.
Meal Plan 1 - For fathers that are on the go.  This tends to be the majority of most busy dads.  It's for the 9 to 5 work day and offers the On The Go options.  You can make your own lunch but with these tasty options it's often easier to pick up.
Meal Plan 2 - For fathers that work at home.  This meal plan was one of Dr. Balduzzi's favorites because it incorporates morning fasting into your workout which can be beneficial for weight loss.  Get up and workout and eat breakfast after.  It takes advantage of your increased metabolism.
Meal Plan 3 - For fathers that don't have a set schedule.  This is referred to as more of a 'mix and match'.  It's a combination of Meal Plan 1 and 2.
Meal Plan 4 - For fathers that work the late or night shift.  Since working nights completely change the way fathers spend their days, Dr. Balduzzi has structured the meal plan and workout plan to take advantage of the time available. 
My Fit Father Project FF30X Review Of The Workouts
The workouts were intense but I really enjoyed them.
They weren't crazy workout schedules like some programs but weren't a pushover either.
The first Apex workout was the hardest, but it got easier as I went.
Weeks 2, 3, and 4 were awesome.
I'd get pumped doing the Apex workouts and was full of energy after.
The free days were nice and the High Impact workouts worked great also.
It turns out Dr. Balduzzi picked the best exercises that got the best results in the shortest amount of time.
The exercises focused on groups of muscles and really made a difference.
I brought back to life my age-defying muscles and got rid of my stubborn belly fat.
I increased the muscle mass in my chest and triceps.
I also built lean muscle by reducing my body fat.
I used 2 dumbbells in my garage to workout.
I could use kettlebells, resistance bands, or a bodyweight workout if I preferred.
There were helpful videos available to ensure that I was using proper form for each exercise during my home or gym workout.
And I could always contact the Fit Father Team for an alternative workout for shoulder, back, or knee concerns.
They're always there for questions and help.
My Fit Father Project FF30X Review Final Thoughts
All I can say is that they all worked together.
The diet plus the workouts all worked to help me lose weight.
I have more energy.
I'm lighter and not carrying around a spare tire.
I can tell the difference when I jog and play basketball.
I now have a healthy body and haven't felt bloated like a beached whale all month.
It feels good.
I lost weight around my waist, stomach, and neck.
I got rid of my man boobs and my chest is more defined.
I can actually flex my stomach muscles now too.
Plus my triceps got bigger.
I've even stopped snoring.
My wife used to wake me up to stop snoring in the middle of the night but not anymore.
Dr. Anthony knew what he was doing when he set up the program because it works.
It's not like other fitness programs or health programs out there because it's sustainable and realistic.
I lost 20 pounds and I'm keeping it off.
I now know how to eat sensibly and how to exercise to stay healthy.
It pretty much taught me a healthy lifestyle and changed my relationship with food.
The diet plan had different types of foods that were healthy and helped me to avoid junk food and sugary foods.
It helped me to develop a personal health routine.
It's really a comprehensive plan that includes a diet plan, fitness plan, sleeping habits, and even helpful tips to improve your quality of life.
The program works because it is flexible and it doesn't matter if you're a busy working father on the go or a freelancer at home.
The diet plan is not restrictive and is easy to follow.
It's not about starving yourself but controlling or being aware of your caloric intake.
The diet plan even has afternoon snacks, I love my turkey jerky and cashews and it keeps my blood sugar levels up.
The program also works if you're vegan, just change to a vegan protein for your meals.
There are now a lot of great vegan protein options available.
And being able to download the meal plan and recipes to my iBooks on my phone made it super easy to look at if needed, plus they can be printed out too.
There are also a lot of other features in the program that I didn't cover.
I did mention the helpful accountability emails once you start on the program, plus the easy workout plan and meal plan that you can load onto your smartphone, and the helpful videos for eating and working out, but that's not all.
There's quite a bit more but I don't think it's fair to Dr. Anthony to divulge everything.
All I can say is that Dr. Anthony did a great job putting together the FF30X program and I'm happy as I can be that I did it.
I can now keep up with my kids and stay active.
If you're sick of being fat or chunky, or tired of feeling bloated and tired, the Fit Father Project FF30X weight loss program can help change that.
If you're tired of feeling old then then this program can help you feel young again.
Because I sure do.
The Fit Father Project FF30X gave me a much needed kickstart and I feel like a new man.
Thanks again Dr. Anthony.
THE FIT FATHER PROJECT FF30X
Frequently Asked Questions
Is FF30X Good for You?
Yes, the FF30X is good for you.
It helps you lose weight and have an active lifestyle.
It helps you drop the unwanted pounds and feel young again.
The program was designed by Dr. Anthony for busy guys over 40.
It has 3 main components: the workout plan, the meal plan, and email coaching support.
The workout plan consists of specific exercises to get the best results in the shortest amount of time.
The meal plan consists of meals that watch your calorie intake.
The meals are doable and nutritious with easy to follow recipes and On The Go Meals that even include Subway, Taco Bell, and Chipotle.
And the last component is the email coaching support who was really my accountability team.
They keep you motivated and working in the right direction and answer any questions that you may have.
The FF30X helps you become healthier by using the meal plan to lose weight and the workout plan to burn fat and build muscle.
The workout plan makes use of a couple dumbbells or kettle bells that you can use at your home or at the gym.
The FF30X helps you lose weight and see results with easy to follow exercises and a meal plan that you can follow to get results.
How Effective is FF30x Workout Program?
I did the program for 30 days and lost 20 pounds, so I would have to say it is very effective.  Dr. Anthony has thought of everything.  I downloaded the meal and workout plan to my phone so I could read it whenever I needed to.
The diet plan is easy to follow and doable, especially for a busy Dad over 40.  The recipes taste good and were easy to prepare.  There are lots of choices including the On The Go Meals so you were never stuck eating the same thing.
The workout plan was intense, but nothing that was too much for me to handle.  If anything it was extremely rewarding.  I felt great and pumped after my workouts.
The combination of the meal plan and workout plan together really helped me drop the pounds and kick my metabolism back into gear.
I followed the program for 30 days and lost 20 pounds.  I continued to lose more weight after by following what I had learned.  It worked to get rid of my Dad Bod, build age-defying muscle, and lose unwanted pounds around my midsection.  My slim fit polo shirts fit like they were supposed to and it helped me get back in shape and be active again.
FitFather Project FF30X Review – Is It Any Good?
Yes, it is very good.  The program was designed by Dr. Anthony Balduzzi for busy Dads over 40 years old to help them lose weight.
The FF30X includes a meal plan, workout plan, and email coaching support.
The meal plan by itself can be used to lose weight.  But when combined with the workout plan, you're able to maximize your weight loss and build muscle.
It's realistic and doable for busy Dads and it gets results.
Who Is This Program For?
The program is for busy Dads in their 40's, 50's, and even 60's.
The FF30X also caters to busy Dads with all types of work schedules.
If you work the 9-5, swing, or night shift, the FF30X can be adapted to your schedule.
It is for busy Dads who want to lose weight and get back in shape.
It's also for busy Dads who are looking for motivation and support.
The Fit Father Team has email coaching support for guidance and a facebook group of like minded Dads who are also going through the program just like you.
My Fit Father Project FF30X Journey - Day 1 to Day 31 Documented By Me
I did the program for the whole month.
Click on the day below to see what I ate, how I felt, and my progress.
Fit Father Project FF30X Day 1 I started the Fit Father Project FF30X on March 1 since I was off that day.  It was a Friday and made it easy to do the diet for the weekend and start the workout on Monday.  I got up and made my shake, which was actually pretty good. …